What's Your Dream…?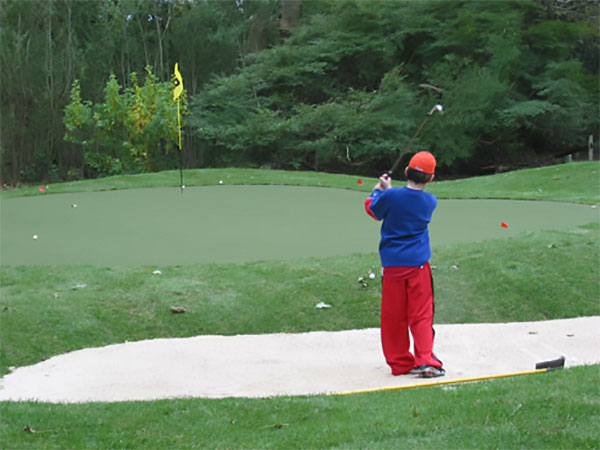 Teaching your kids to hit bunker shots?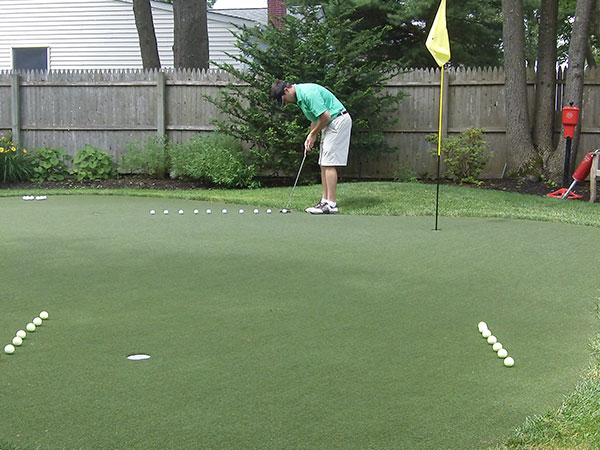 Improving your short game?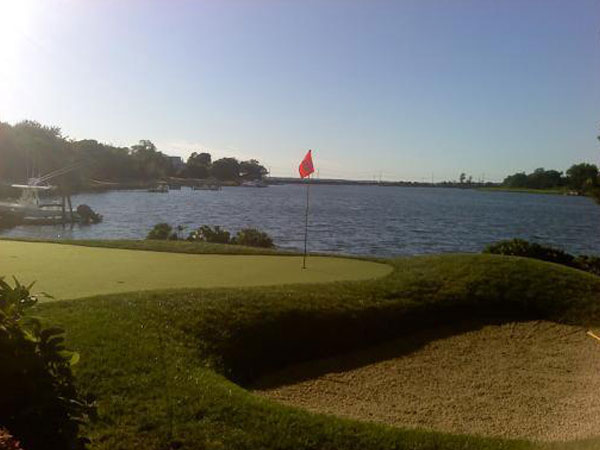 Beautifying your landscape with a unique feature?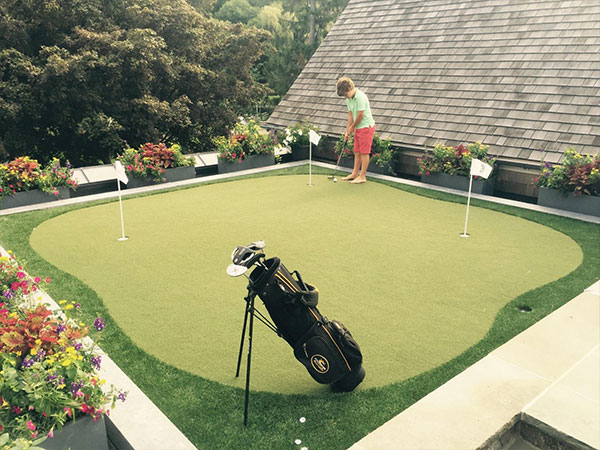 Putting contests and Backyard BBQ's?
Some thoughts to consider while dreaming up your perfect green…
How much space is available for your personal putting green?
Will you use it just for putting and chipping or will you be hitting long shots to it?
This can help you determine the type of turf to use. Depending on how you will primarily use the green we offer both Sand Filled Polypropelyne and Nylon Putting Turfs.
If your space is limited or you're looking solely for putting, Click here to see our "Signature Standard Greens" layouts and pricing.
Custom larger greens featuring tee boxes for long shots we design as well. See our portfolio page
Have you considered contours and undulations for your putting green?
Do you prefer a synthetic fringe collar or natural sod?
How fast do you want it to roll?
Would you like a sand bunker or two? A water hazard?
Tee Areas and lighting?